Picking up the pieces of collateral damage after treatment
I have a history of breast cancer on my mother's side and because of this, I checked myself on a yearly basis since before I was 40 years old. As many of you know, most insurances do not cover annual mammograms until you are 40. I've always been lucky to have great doctors and they always found a way to get my scans approved.
I scheduled my annual appointment in my birthday month of February. I felt that if I did it during that month, I would not forget to do it yearly.
In February of 2013, I went to my annual as usual and was told at that same appointment I had something suspicious in my breast. I will tell you that I was pretty calm, panic did not set in. I was scheduled for a sonogram and a biopsy right away.
About a week later I received a call from my doctor to confirm it was indeed cancer and I remember the day like it was yesterday. I was diagnosed with stage II (almost III) Lobular Carcinoma.
At that point, I worked in an office with four other women and we were pretty close so everyone knew I was waiting for results.
This moment felt as if I was in a movie.
When I said "yes doctor" all of them turned around waiting for me to say something. I took a piece of paper and wrote the word "YES" to show it to them. They were all crying and the strangest thing I didn't shed a tear!
I am a go-getter!
I don't wait for things to come to me or fall in my lap so I immediately went into "go" mode.
Everything from that point, fell into place.
The surgeon I went to see didn't have an appointment for months, but because I had seen him a few years prior for a suspicious node that turned out to be nothing, they squeezed me in within a week. The surgeon had told me depending on the MRI results, I had the option of lumpectomy, single mastectomy or double mastectomy.
When the results returned, it turned out tumor was bigger than they first thought so a lumpectomy was out of the question. The doctor asked me what I wanted to do, a single or double mastectomy.
I said, "Doctor, I had made up my mind when I left your office on our first appointment I am having a double mastectomy. I am not leaving anything in my body that leaves me at risk of this monster coming back".
So my journey to healing began April 24th, 2013 with a double mastectomy and immediate reconstruction via a tram flap. After this I completed chemo, radiation and continuous treatment by a pill that I take on a daily basis.
Something I've realized since I finished treatment is that, yes we are done and that's great but we are sent out to deal with the after effects on our own.
Because of this, I fell into a depression. I had just gone through a major life event and didn't know what to do. So I resorted to food to cope. In the good times, in the sad times, at all times. One day my husband said, "Honey you are killing yourself".
That was my turning point!
I found Beachbody and with my oncologist clearance, I began my health journey. Beachbody has changed my life so much so, that I have since become a coach for them and it's given me a platform to help others do the same.
For now I will leave you with one word, "Smile". Always smile, even through the worst moments, smile. Believe that you can get through this. I did and thousands have. In July I will celebrate six years of being cancer free and I plan to celebrate many, many more!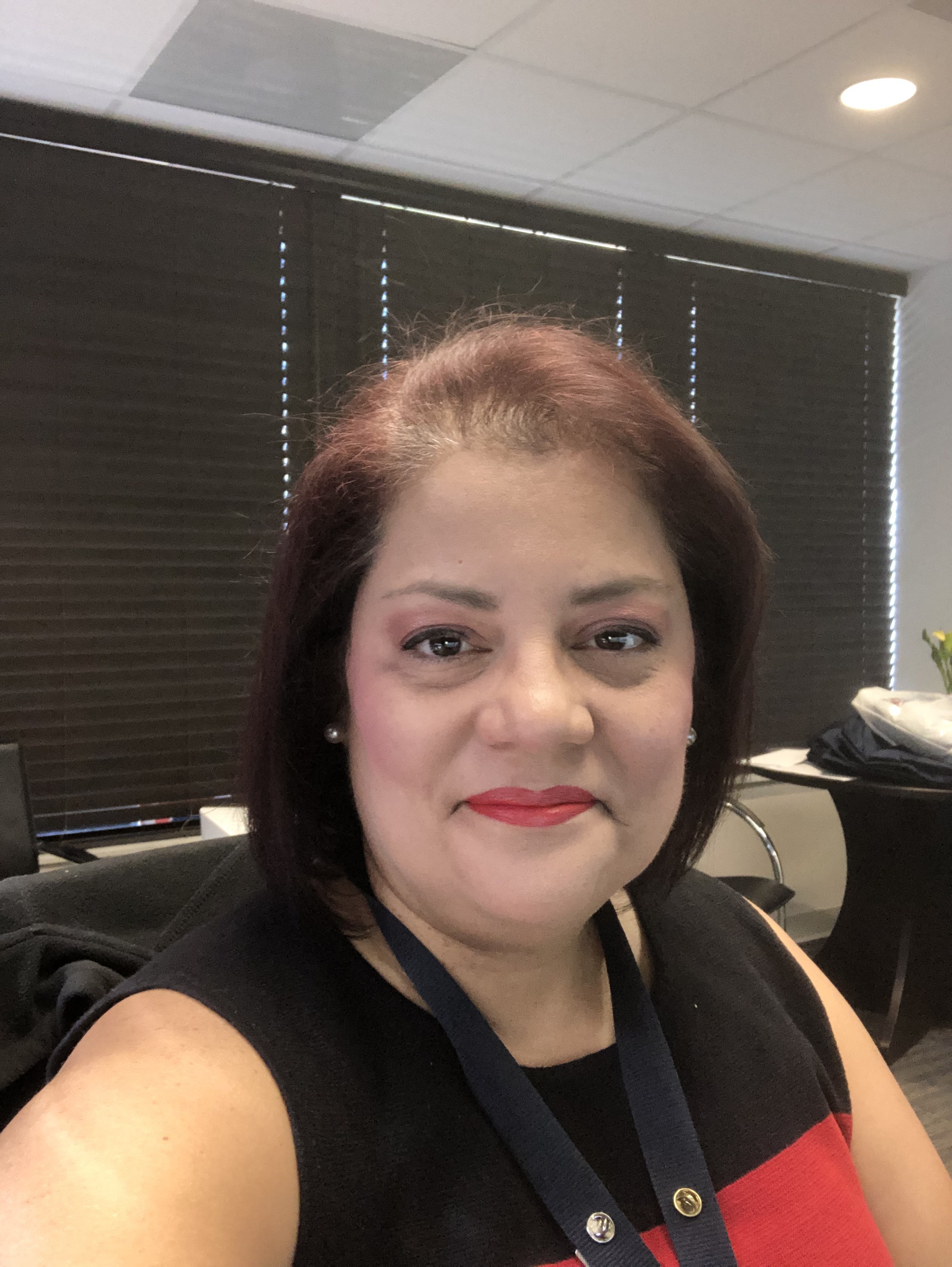 Meet The Breast Cancer Baddie
Zely is originally from Puerto Rico but has lived in Miami for most of her life. She is married and the mom of two girls plus a step daughter, who have been her rock through everything.